Call to reduce number of Guernsey States members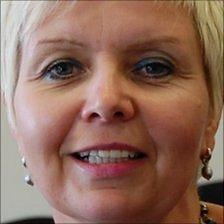 A move to reduce the number of Guernsey States members has been described as a first step towards island-wide elections.
Deputy Carol Steere is leading the proposal to reduce the number of deputies from 45 to 38.
She said a move to island-wide voting at this stage would be unworkable.
Deputy Steere said: "Going from the current district system to suddenly having an island-wide election... I don't think that's practical at all."
If approved one seat would be cut from each of the seven electoral districts.
Deputy Steere said the aim of the reduction was "going back to basics" and using it as "a first stage of change".
She said it would then be up to the deputies elected in 2012 to decide what change, if any, would be made to the election process before 2016.
Deputy Steere said: "The second year of the four-year term is the most appropriate time to debate this issue again."
The motion is due to be debated in the States' February meeting, along with several other proposed alternatives to the recommended island-wide voting for all 45 seats.
Related Internet Links
The BBC is not responsible for the content of external sites.