Right to return 'hot topic' in Guernsey consultation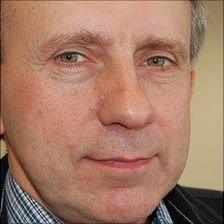 The issue most discussed in Guernsey's population consultation is people's right to return, it has been claimed.
It follows the first three drop-in meetings on the island's population policy review.
Deputy Mark Dorey said islanders were most concerned about the rights of their children who are currently away from the island.
He said this was despite the current proposal that pre-existing rights would not be affected by any policy changes.
Deputy Dorey, a member of the Population Policy Group, said that under the proposals put forward in the consultation document "anyone currently with housing qualifications would not be affected".
He said: "That's one of the proposals so the States could decide they don't like that, but it does mean in future there could be a change.
"We haven't said in that area what [the changes] should be, but we have said that perhaps it's not right for somebody to keep their qualifications forever.
"If for example they've done say 14 years in Guernsey and then left and they want to come back when they are 70 - is that right when we're trying to not only manage the population but manage the demographics and make sure we have a range of ages in our population?"
The 10-week consultation is due to end on 31 March.
Related Internet Links
The BBC is not responsible for the content of external sites.