Guernsey lobby group has hopes for car smoking ban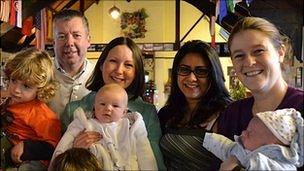 The chair of the Guernsey Adolescent Smoke-Free Project hopes the island will be the first place in Europe to ban smoking in cars carrying children.
Alun Williams said the group's campaign to get the support of States members and those in authority to make a legal ban was progressing well.
He said: "We really want this to be the first authority, the first community in Europe to introduce it.
"We feel it would send out such an important message about smoking."
Mr Williams said: "Our aim is to reduce the instances of smoking amongst young people in Guernsey...by preventing young people being exposed to smoking in a whole variety of places.
"This is partly about reminding people not to smoke in their homes around children."
A ban on smoking in public places was introduced in Guernsey and Herm in July 2006 with Sark introducing a voluntary ban in July 2009.
Alderney joined Guernsey in an enforced ban in June 2010.
Related Internet Links
The BBC is not responsible for the content of external sites.