Decision sees airline shift focus away from Alderney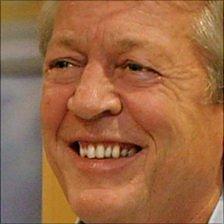 A planned investment strategy in Alderney no longer "makes financial sense" the chairman of the airline Blue Islands has said.
Derek Coates was speaking after his airline was refused permission to operate the Alderney to Southampton route.
The plans had included a £100,000 marketing strategy for the island.
Mr Coates said if visitors numbers did not pick up he would also have to close the Braye Beach Hotel in the winter.
A lack of time to consider the impact of having two operators on the route was given as the reason for Monday's decision by Alderney's Policy and Finance Committee.
Mr Coates said: "The States said we can resubmit for a date in six months time, which of course would mean that we would have to start to build the route in the winter months.
"We will therefore probably submit an application for the route to start in April 2012."
He said "in the absence of a low cost air route to the Southampton" Blue Islands would not introduce flights between Alderney and Cherbourg as the "expenditure would be wasted".
Mr Coates also said he was cutting the number of flights to Alderney.
"We have decided to utilise just one of the two new trislanders... because the financial returns will only support the partial use of one aircraft."
He said the other plane would be used to offer more flights between Guernsey and Jersey.
Related Internet Links
The BBC is not responsible for the content of external sites.