Guernsey music festival planned for summer 2011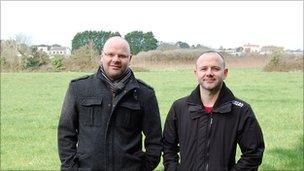 A new Guernsey music festival has been announced for the summer.
The Guernsey Festival of Performing Arts has been set up by brothers Jon and Paul Stephen.
They have planned to accommodate 10,000 people at a site in St Sampson called The Rabbit Warren, featuring a main stage marquee with room for 7,500.
The festival, which is due to take place over the weekend of 2 and 3 July, will feature five venues in an area of five acres (two hectares).
The intended venue is close to the site used by the Guernsey Live festival in 2008. It was affected by poor weather and the organisers lost money.
However the organisers of the new festival are confident they have every eventuality covered.
Jon Stephen said: "We've been in close talks with the States of Guernsey for the past four or five months to ensure that we tick all the right boxes.
"Initially it's quite difficult to get the interest of some of the bigger names because they're worried that this is a first-time event and it may not succeed."
He described as a "turning point" the securing of Ocean Colour Scene as the headline act for the main stage on the Saturday night.
Many of the acts will be local talent, with Teaspoonriverneck, Gay Army and Asylum Seekas already on the bill.
Paul Stephen said there would also be other entertainments beside music, with an arts arena featuring "anything from jugglers to sword swallowers".
Related Internet Links
The BBC is not responsible for the content of external sites.