Guernsey's treatment of cancer patients is criticised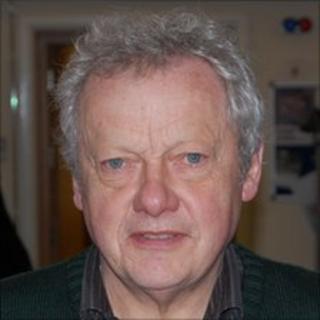 A former member of Guernsey's Health and Social Services Department has criticised the island's treatment of cancer patients.
Mike Hadley said they were being refused drugs commonly used in the UK.
He called for more money to be made available to the department, saying the island was falling behind in screening for, and treating the disease.
Hunter Adam, the department's minister, has said it used a "robust means of assessing drugs' cost effectiveness".
The National Institute for Health and Clinical Excellence (Nice) advises the UK government on the efficacy and value of health drugs.
Deputy Hadley told the BBC: "We are far richer, in terms of GDP per head, than any of the European countries, and yet we won't let our people be treated."
In response, a spokesman for the health department said it worked closely with the social security department to get the "best available and affordable drugs for local patients with cancer or any other illness."
"The assessment is made by seeking information and advice - primarily from Nice but also from other authoritative UK bodies.
"The HSSD's Drugs and Therapeutics Committee must be consistent in the way it handles requests for drugs and adherence to Nice guidelines is accepted as the fairest way to achieve that."
Mike Hadley was elected as a member of the department's board after winning a seat in the general election of 2008.
However, he resigned from that position in 2009 after a dispute concerning the island's wheelchair service.
At the February meeting, he contested a vacant seat on the board but was defeated by Deputy Peter Gillson.