Guernsey travellers warned to check health insurance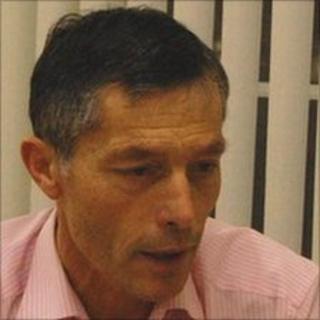 The absence of a new reciprocal health agreement between Guernsey and the UK has prompted one islander to warn travellers about their insurance.
Andrew Ozanne was denied cover for a trip to the UK because of a pre-existing medical condition.
He warned others in the same position: "Don't travel. You're at risk. It is a serious risk and it is a serious cost."
A previous reciprocal health agreement was terminated by the UK in 2009. Negotiations on a new one are ongoing.
Guernsey's Health minister has said he does not know when, or if, the island will get a new agreement.
Deputy Hunter Adam had hoped to have a deal in place by the end of last year, but talks have been delayed.
A complicating factor has been that ambulance call-outs, GP visits and accident and emergency treatment are not provided free-of-charge to Guernsey residents.
Mr Ozanne, who has diabetes, said his efforts to travel safely had been thwarted by the lack of a new deal.
He said: "I've spoken to my insurers and they do try hard but they can't offer insurance to cover my pre-existing condition.
"I don't anticipate being ill but there's always that risk," he said.
Mr Ozanne said he believed the absence of a new agreement was also causing problems for people travelling the other way.
"I think there's probably a lot of people who'd love to come to Guernsey, who don't once they find out that they could face a very large bill."
Guernsey's Health and Social Services Department has estimated that waiving charges for call-outs, GP visits and A&E for UK visitors, while continuing to charge local residents, would discriminate against islanders and cost the Bailiwick between £500,000 and £1m a year.