Hunt for Guernsey Victorian family recipes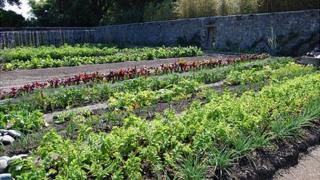 The Guernsey Botanical Trust is looking for local family recipes dating back to the Victorian era.
The recipes will appear in the next series of books raising funds for the restoration of the Victorian walled garden in Saumarez Park.
Organiser Wendy Hockey said: "We are looking for family recipes handed down at least a couple of generations.
"We hope to gather recipes for preserves and puddings, everyday veg and more exotic creations as well."
She said any recipe would be considered as long as it featured produce that could have been grown in the late 19th Century.
Mrs Hockey said: "The Victorians were surprisingly adventurous with their fruit and veg so granny's recipe might well contain what you think of as modern produce.
"Not only will the cookbook be helping us raise money, it may well help keep alive some of the culinary heritage that makes us a bit different here in Guernsey."
The Guernsey Botanical Trust was formed in 2006 for the express purpose of setting up a charitable and voluntary project to restore Saumarez Park's Victorian walled garden.
The park was part of the family estate of the de Saumarez and acquired by the States in 1937 after the death of the fourth Lord de Saumarez.
The walled garden, which had been used to provide produce for the lord's kitchen, had fallen into a state of disuse and disrepair when the group formed.
The walled garden is not expected to be fully open to the public until at least spring or summer 2013.