Guernsey's traffic planners criticised for roadworks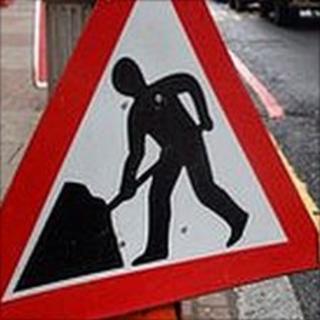 The organiser of the Guernsey Eisteddfod has criticised the timing of roadworks close to the venue.
Part of Amherst Road, from the Fosse Andre to the Beau Sejour leisure centre, has been closed for two weeks.
Barbara Minta, the Eisteddfod's general secretary, said: "For four weeks from 3 March to 2 April we're there all day. It's a bit short sighted really."
Traffic planners said all businesses in the area were given an opportunity to object to the timing of the closure.
Colin Le Page, the environment department's principal traffic officer, said: "When a road closes for a long duration, the contractor has to write to the businesses in the area.
"It gives them an opportunity to come back and say 'can we move it?'"
In this instance, he said, Beau Sejour had not replied to Guernsey Electricity to object to the closure.