Waitrose managing director praises Guernsey produce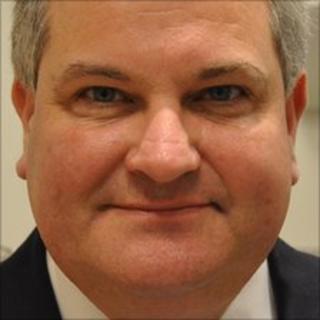 Guernsey's "great food culture" attracted supermarket chain Waitrose to the island, the company's managing director has said.
Speaking at the opening of the first of two stores in the island Mark Price said there would be 204 local products on the shelves.
He said: "We know people here like their food, we know you've got great produce.
"Sea bass or cider - you've got such a wide range of local products."
Mr Price said 100 new jobs were being created across its two new stores.
He said they had also recruited more than 200 employees from the Sandpiper CI-owned supermarkets, which they bought out in 2010.
Mr Price said: "Guernsey is a place we've wanted to come to for over a decade now.
"I came here in 2000 and we looked to try and do something, we did the same in 2006 and on both occasions we were unsuccessful, so we're absolutely delighted now."
The company has about 250 stores in the UK and the store in the Rohais is the second based outside the UK, after one opened in Jersey in February.
A second store in Admiral Park is due to open on 7 April.