Guernsey pension changes could follow UK review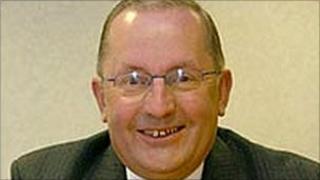 Guernsey's public sector pension schemes are expected to come under pressure following a UK review.
Lord Hutton has recommended UK employees work longer and receive pensions based on career earnings rather than their final salary.
Allister Langlois, the chairman of the Pensions Consultative Committee, said this had "considerable significance".
"There will be pressure and interest in changing the basis from final salary to possibly career average," he said.
Public sector workers in the UK are threatening strike action if the government goes ahead with the plans, which could come into force in 2015.
However Mr Langlois said Guernsey was in a better financial position when it came to funding its public sector pension scheme.
"The big difference is that we have a fund behind it," he said. "We have saved up a load of money which actually pays for current pensions and it's a funded scheme.
"Our members pay 6.5% of their salary already, towards the pension scheme and that is higher than both the UK and Jersey."