Guernsey's electricity price to rise by 6.5% from April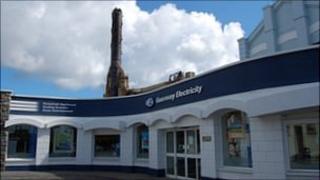 Electricity prices in Guernsey are to rise by 6.5% from 1 April 2011, after a final ruling by the island's regulator.
John Curran, the Office of Utility Regulation's director general, blamed higher oil prices and a need for investment for the increase.
However he said: "We have sought to ensure Guernsey Electricity works harder to find efficiencies and we are requiring the company to reduce costs."
The company is to be given more control over its tariffs from April 2012.
It will be required to comply with a revenue cap but will be given more freedom on setting prices. A review of the way the company is regulated is also due to be debated by the States.
Alan Bates, the managing director of Guernsey Electricity Limited, welcomed the latest one-year tariff period.
He said: "Sticking to a decision for a single year would mean we move forward to the States review confident that the current underlying issues with the system of regulation will be addressed.
"We will then be better able to focus on renewable energy and maintaining the future security of the island's energy supply."