Treasury minister condemns £2m capital fund demand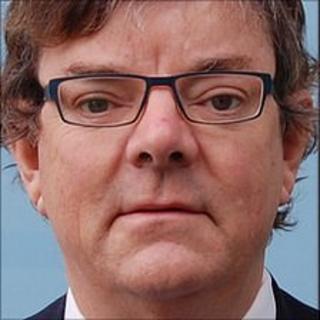 It was wrong to ask one of Guernsey's biggest departments to find almost £2m to fund capital projects, the treasury and resources minister says.
Deputy Charles Parkinson said the Public Services Department made the best of a bad job.
His department has been given the responsibility for raising the £1.88m needed from its budget.
Deputy Parkinson, who voted in favour of the move, said the original resolution had been "unsound".
He said he was "reluctantly willing" to pick up the pieces in order to put the island's finances back on a sound footing.
Deputy Parkinson said: "It will be found in the general budget mix of potentially spending cuts and revenue increases.
"One thing I can say is that I'm not going to hypothecate only tax increases for this purpose, so I'm not going to say for example that we're putting a penny on tax on petrol to pay for the airport runway."
He said: "The next States, as I said in 2009, will have a very serious problem.
"Broadly speaking the capital reserve will be spent, the States has rejected external borrowing and of course it will be faced probably with some sort of solid waste strategy, maybe a liquid waste strategy, lots of other expensive pieces of kit which they'll want to buy.
"But that will be a problem for the next States and I don't envy them."
All Guernsey deputies' seats are due to be up for election in April 2012.