Les Bourgs Hospice should open by Christmas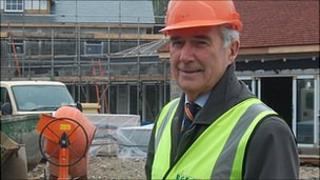 The new Les Bourgs Hospice in Guernsey is expected to take its first patients by Christmas.
The structure of the new building in St Andrew has been completed and nearly half of the £4m needed for the project has been raised.
Mike Tanguy, the chairman of its board of governors, said: "It's moving on dramatically and quickly."
The new facilities will include seven individual suites for those needing hospice care.