Plea to help Guernsey hedgehogs waking from hibernation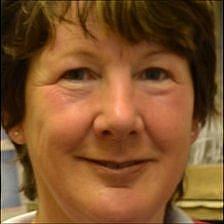 A rescue centre worker is urging Guernsey residents to move hedgehogs to safety if they see them out on the roads.
Dawn Robin said they were especially vulnerable at the moment as they were just coming out of hibernation.
She said: "If they're in the road please stop and put them into a garden that's close by.
"Don't think oh perhaps the car behind will stop or I'll call somebody because in that time they are run over."
She said: "Don't move them far as they may have a nest nearby and soon there will be young."
Her comments followed a number of reports of hedgehogs being run over.
Ms Robin said: "They're very slow moving when they come out of hibernation because they haven't eaten or drank for some months.
"Normally they can move quite fast, so we need to slow down and just let them cross the road.
"The numbers of hedgehogs on the island and worldwide are dropping drastically - if we don't all to something soon they are going to be extinct within the next 10 years."
She said those brought to the centre included those hit by cars, injured by skimmers and suffering from worm infestations, which was one of the big causes of death.
Ms Robin said: "The first thing we always do is get them some warmth and make sure they're not too stressed and shocked.
"They vary on the time that they are here, some of them will only be here for a week to 10 days while some of them are here for five to six months.
"None of them leave the centre until we're absolutely sure they can cope back in the wild to make sure they've got a good chance of survival."