Guernsey charity appeal launched for royal wedding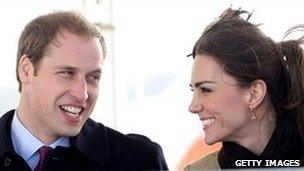 A charity appeal has been launched in Guernsey to mark the wedding of Prince William and Kate Middleton on 29 April.
The Bailiff announced the appeal on Wednesday, saying it reflected the royal couple's wish for charitable donations instead of wedding presents.
Sir Geoffrey Rowland said it meant islanders could support the types of cause championed by the royal couple.
Les Bourgs Hospice, the Royal Air Force Association and Help A Guernsey Child will receive equal shares of the money.
Donors can send cheques to the Bailiff's Chambers in St Peter Port or donate cash at the Greffe or at Sir Charles Frossard House.
Payments can also be made directly through any clearing bank in the island.
Related Internet Links
The BBC is not responsible for the content of external sites.