Guernsey health department puts forward 10-year plan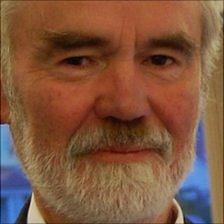 The future direction and provision of health care in Guernsey, Alderney and Herm is due to be debated by the States of Guernsey in May.
The Health and Social Services Department has produced a report looking at plans until 2020.
Health Minister Hunter Adam said: "We are looking at what will be required to provide adequate and affordable health and social care.
"Along with what steps are needed to get there."
In reviewing the current model, the Health and Social Services Department said it was aiming to try to predict what the future population would need and how these services could be paid for as the proportion of working age Bailiwick residents reduces.
Deputy Adam said: "We have therefore asked the States to consider the principles of what we are trying to achieve, rather than the detail at this stage.
"With regard to both health and social care, we hope that by improving prevention and initial support and care, then problems do not develop or are 'nipped in the bud' rather than requiring more intensive intervention at a later stage.
"To achieve this will require all States departments to play a part and a good example of this is the joint initiative between the HSSD and the Housing Department regarding the development of extra care housing at the Longue Rue and Maison Maritaine sites."
He said a public consultation would be held into the proposals before the autumn.
Sark is the only part of the Bailiwick not covered by the report as its health care does not fall within the remit of the HSSD.
Related Internet Links
The BBC is not responsible for the content of external sites.