Sark doctor warns rises could harm islanders' health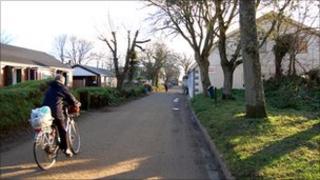 Sark's doctor has warned the health of islanders could suffer because medical charges have gone up in Guernsey.
Fees for medical tests rose by an average of 145% from 1 April for Sark patients, who have to pay for treatment in Guernsey if they have no insurance.
Dr Peter Counsell said: "People may stop having tests, which means that harm may come to them."
A health department spokesman said Sark had opted to self-fund and residents do not contribute to its insurance scheme.
Dr Counsell said he was not warned in advance of the changes to the fee structure.
"We weren't informed of any of the increases in the prices, so I've been informed by my patients who were presented with invoices that they initially thought were wrong."
However, the Health and Social Services Department said it had "continued to explore, with Dr Counsell, ways in which to reduce the burden of the increases".
A spokesman said: "The department has also delayed by three months the implementation of the 2011 tariffs, specifically to allow time for Sark to make alternative provision for services."
The medical tests affected by the increases include a blood count test, which rose from £18.40 to £66 and a thyroid test, which went from £27.50 to £50.
Dr Counsell said the increases would affect all islanders - not just those without insurance.
"Even those who do have private insurance will have to pay these increased rates themselves because private insurance does not cover tests for managing chronic conditions," he said.