Guernsey gift shop adapts to avoid closure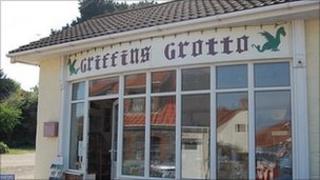 A Guernsey gift shop is hoping to beat the threat of closure by producing its own products.
Griffins Grotto has fallen foul of the island's planning laws as it is sited on light industrial use land, despite its use for retail for some years.
After discussions with planners the owners decided to make products to sell on site, which would allow them to continue to operate as a gift shop.
To bring in the changes the shop will be closed until the end of May.
Tanya Waterman, one of the owners, said she hoped it would be a long-term solution to a long-term problem.
More than 1,600 islanders signed a petition in support of keeping the shop open.