201 Squadron's final visit to Guernsey confirmed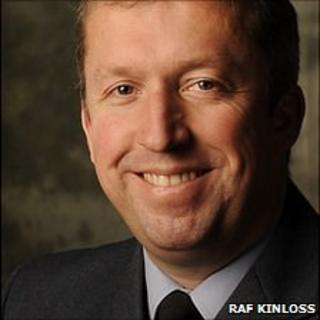 Plans for "Guernsey's Own" 201 Squadron to take part in a five-day farewell visit to the island have been revealed.
The squadron is due to hold its final parade on 9 May the Liberation Day of its affiliated island.
The visit from 6 to 10 May will include visits to primary schools, civic receptions and two football matches - the Police and Government United.
The squadron is due to be officially disbanded as part of the UK's defence cuts on 26 May.
Leading the contingent will be Wing Commander Mike Blackburn, who took command of the Squadron in December 2009.
The affiliation of the island and squadron dates back to 5 May 1939.
Sir Kingsley Wood, then Air Minister, announced the plans for the visit in his speech on the opening of Guernsey Airport.
It was part of the Municipal Liaison Scheme to link areas, towns or islands in the British Isles to Royal Air Force squadrons.
It was officially inaugurated on 26 May 1939 by the visit of a flying boat from 201 Squadron to St Peter Port.
The squadron has been engaged in supporting operations across the Globe, including the Middle East, as well as providing search and rescue assistance to the Coastguard and other National Agencies.
In October the Strategic Defence and Security Review announced the cancellation of the Nimrod MRA4 project and the subsequent disbandment of the Nimrod Squadrons, of which 201 was one, and the closure of RAF Kinloss, its home base, by 2013.