Blue Islands airline pulls out of Alderney routes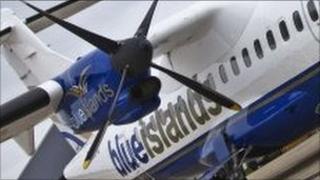 Blue Islands airline is pulling out of services to Alderney after struggling to make a profit.
It means that from 10 May States-owned Aurigny will offer the only service to the island.
The two airlines have battled it out on the Alderney routes since 2006 when Blue Islands bought a fleet of planes from airline Rockhopper.
Chairman of Blue Islands, Derek Coates, described operating in Alderney as an "uphill battle".
He said he felt it better to leave the field free for Aurigny which he described as a "much loved" airline.
Aurigny's managing director Malcolm Hart said it was disappointing for Alderney's visitor economy and for islanders .
He said the airline would do everything it could to help passengers whose bookings have been cancelled by Blue Islands.