New Guernsey Water headquarters opens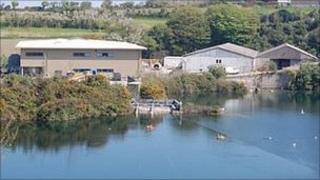 Guernsey Water has opened a new headquarters in St Andrew's quarry.
Staff from three different sites will be based at the new £5m facility, which the firm says will cut costs and improve communication.
The company, which bought the quarry site for £2m in 2003, is selling assets including its now empty St Peter Port offices, to fund the build.
Work on the new headquarters, named Brickfield House, began in February 2010.