Guernsey planners give new road junction go ahead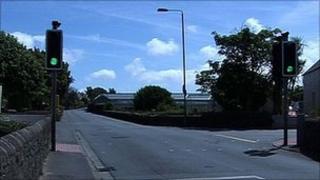 Approval has been given for a new road junction to be created in Guernsey ahead of a proposed multi-million pound development in St Sampson.
Last year plans were announced for a new technology park in the Saltpans and planning consent has now been granted for the junction with Route Militaire.
Mark Ogier, from the Long Port Group, said: "We've got permission in principle for the site.
"But each phase as we go on will need additional permissions."
He said of the approved plans: "It's designed to be a signalised junction there, so a set of traffic lights and a slight increase in the road width around the junction area."