Guernsey States rejects move to change its rules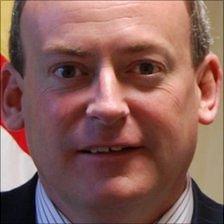 Proposals to relax the rules on who can be nominated for the role of Guernsey's chief minister have been thrown out by the States.
It was one of a number of reforms put forward by the States Assembly and Constitution Committee.
It suggested removing the requirement for chief minister candidates to have been a sitting deputy for at least four out of the previous eight years.
However, deputies rejected them all with a vote of 33-8.
Deputy Lyndon Trott, the current Chief Minister, said: "There is no substitute for experience.
"Whether you're the editor of the press, a bishop in the Church of England or a general in the army you work your way up to those posts and you demonstrate to your peers your abilities along the way."
The other reforms included the use of electronic voting, allowing members an opportunity to resign before a motion of no confidence is placed and changing the day the States would return if they overrun the three days set aside each month for business.
Related Internet Links
The BBC is not responsible for the content of external sites.