Guernsey National Trust approves Nelson Place plans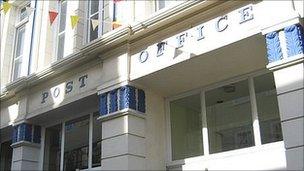 The latest proposals for changes to Nelson Place have won the approval of the Guernsey National Trust.
The trust lodged a formal objection to the previous planning proposals because of the proposed height of the roof of the Smith Street building.
The new plans have taken into account the objections, and have been changed accordingly.
Martin Ozanne, trust president, said he was pleased their objections were taken on board.
He said: "We're very pleased they listened to us and they did amend the plans significantly.
"St Peter Port isn't cast in aspic and we've got to be prepared that there are going to be some changes, to make that property viable I believe the lowering of that roof line was important."
In July 2010 the States signed a 12-month option for the former post office with Ossory Investments, allowing the company a year to negotiate planning permissions.
Related Internet Links
The BBC is not responsible for the content of external sites.