Guernsey Age Concern ends UK link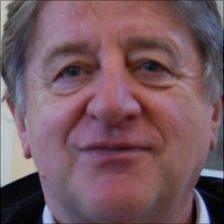 Age Concern in the Bailiwick of Guernsey has split from Age Concern UK after the national charity merged with Help the Aged.
After the merger, the new Age UK offered associated groups like the Guernsey charity new affiliations as either friends or partners.
Jan Kuttelwascher, chair of the local group, said neither affiliation was relevant to the local branch.
Members agreed as they unanimously voted to become a stand alone charity.
Mr Kuttelwascher said the work of the UK charity focused on the UK systems so much of what they produced was irrelevant to the islands.
He said those who currently used the group's centres should notice no change and the move would come at little financial cost.
Mr Kuttelwascher said the logo would need to be removed from the charity's vehicles and there would be some left over branded paperwork that would be recycled, but that these would total only a small cost.
He said with the latest figures showing there were more than 11,000 people aged over 65 in the island the work of the charity was important to an increasingly larger section of the population.
Related Internet Links
The BBC is not responsible for the content of external sites.