Guernsey police chief says force lacked capability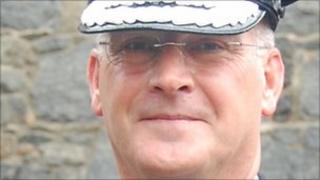 Guernsey's police chief has claimed he would have been negligent not to equip the local force with armoured vehicles.
Patrick Rice said: "The evidence was so overwhelming about our lack of capability... that it needed to be addressed as a matter of urgency."
Two armed response cars and an armoured Land Rover together cost £355,000.
Mr Rice said: "I can't deploy our men and women to protect the public when they don't have the right equipment... because that's pure negligence."
Mr Rice also said the force's capability to deal with homicide investigation, roads policing and contingency planning had to be improved.
"There's a long, long list," he said.
Mr Rice was appointed to the post of Chief Officer of Police in May. His previous job was as commander of the City of London Police.
Shortly after his appointment, Guernsey Police officers were involved in a series of operational exercises.
He said: "That was about showing the force and showing the public how flexible they were as a group of people.
"We can stretch ourselves and still maintain business as usual."