Regulation 'may go too far', says Guernsey Press editor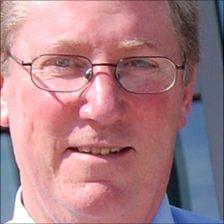 The phone hacking allegations will have a detrimental affect on journalists' ability to hold people to account, the editor of the Guernsey Press has said.
Richard Digard said regulations did need to be brought in to stop things like phone hacking happening again.
However, he said restrictions could go too far and make it difficult for journalists to do their jobs properly.
Mr Digard said: "The whole area in which we try to operate is going to become immeasurably more difficult."
During his career Mr Digard has worked at the Financial Times and as a freelance for several national papers.
He said: "It's one thing to be absolutely appalled and revolted by what's gone on and I think everybody is, but there will be consequences, the tide will turn probably more than it should and that's going to make life very, very difficult for the industry.
"When the dust settles I think the newspaper landscape is going to be quite, quite different and it's that that bothers me.
"These people have behaved appallingly... but it's what's going to happen for the industry in general that worries me because I think there will be a new wave of regulation.
"Will it be designed purely to try to stop this from happening in the future or will there be an element of score settling coming from the political classes?"
Mr Digard added: "The whole landscape is moving very much against newspapers, against quality journalism, against questioning and against scrutinising what the establishments do."
Related Internet Links
The BBC is not responsible for the content of external sites.