Cobo water quality tests seen as 'encouraging'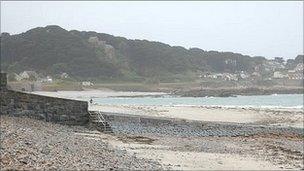 Improved test results for water quality at Cobo Bay are "encouraging", the head of Guernsey Water has said.
Last summer there was a decline in bathing water quality at the west coast beach leading to an investigation into the source of any possible pollution.
Andrew Redhead said changes had been made at cess pits at up to 10 properties that may have been causing problems in the area.
He said other possible pollution sources would continue to be monitored.
Related Internet Links
The BBC is not responsible for the content of external sites.