Donkey parade displayed around Guernsey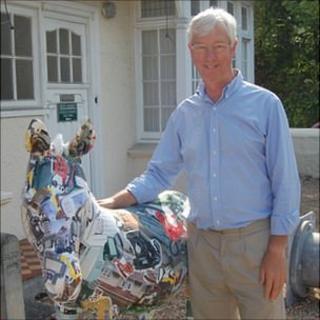 Dozens of donkeys have been put on display around Guernsey after vandals caused a delay in the roll out of the charity project.
After one of the statues was vandalised at the weekend it was decided to site all the other 39 statues in secure, rather than public places.
The community arts project was designed to raise funds for the Guernsey Adult Literacy Project.
Trevor Wakefield, its head, said all the donkeys had now found a new home.
He said he had been "inundated with offers" of more secure sites on which to put the donkeys.
Each has been decorated by islanders, from school groups to established artists, and sponsored by local companies.
Mr Wakefield said the Guernsey Adult Literacy Project relied on sponsorship and fundraising activities to cover its annual running costs.
The reward for information leading to a conviction for the act of vandalism has doubled to £400.