Guernsey Butter rationed by shop owner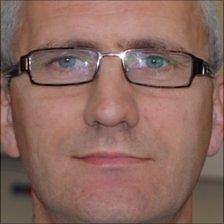 A shop has introduced rationing for Guernsey Butter after its owner said customers had started to "bulk buy".
Nigel Staples, who runs Pound World Plus on the Bridge, has raised concerns about shortages caused by the amount exported.
The Commerce and Employment Department said: "[The dairy] only has a finite amount of cream from which to manufacture butter.
"Good sales... will sometimes cause demand to outstrip supply."
Mr Staples said it was mainly catering customers that were being affected, but he was worried it would also be felt by the average shopper.
Customers at the St Sampson's shop have been restricted to two 250g packs of butter each.
In recent months supplies of butter have also had to be brought in from Jersey to make up the shortfall.
According to the Guernsey Dairy website 25% of the butter produced in Guernsey is exported to the UK and sold to "Waitrose, Michelin-starred restaurants, ice-cream-makers and chocolatiers".
The department said: "The dairy operates in a competitive and commercial, rather than an ideal, world."
Related Internet Links
The BBC is not responsible for the content of external sites.