Guernsey Butter shortages are 'good news', says deputy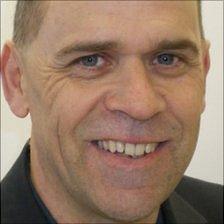 Concern about a shortage of Guernsey Butter is "good news", according to the deputy minister of the department responsible for the island's dairy.
Deputy Marc Laine, from Commerce and Employment, said he accepted that some retailers had found it difficult to get hold of supplies.
However, he said the high demand for the local product was a good sign for the industry.
Deputy Laine said the dairy management board was trying to achieve a balance.
He said: "We were in a situation when we started this term of government [in 2008] that the dairy was losing substantial amounts of money and taxpayers were having to intervene.
"We had a situation where we had excess butter and we were exporting this butter pretty much at a loss.
"So the export deal we came up with has been fantastic for the dairy industry as a whole."
Deputy Laine said: "It's a good news story, a success story but what we also have to deal with is the yields of milk change throughout the year.
"In particular when it relates to the amount of rainfall we have had, and of course although we had rain over the last few days it has been quite a dry period, we've seen milk yields go down so consequently there's less milk and less butter."
He said he understood how people felt about being unable to get the product locally but it was a "temporary and intermittent situation".
Related Internet Links
The BBC is not responsible for the content of external sites.