Guernsey's Bailiff calls for patois prize to be set up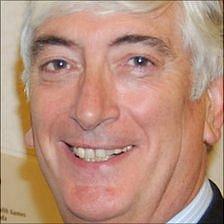 Guernsey's Bailiff has called for a new prize to be created to promote the writing of poetry in the island's own language.
Sir Geoffrey Rowland made the suggestion at the unveiling of a blue plaque for 18th Century author and painter Denys Corbet on Saturday.
Sir Geoffrey proposed a competition be held every three years.
He said it would be a great way to promote the best Guernsey French literary works.
Mr Corbet is remembered for writing poetry and prose in English, French and patois as well as his paintings of rural life in the island, especially those of the famous Guernsey cattle.
Related Internet Links
The BBC is not responsible for the content of external sites.