Guernsey 2012 general election date set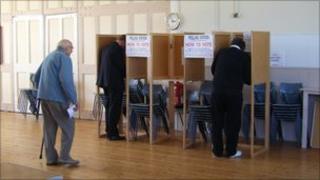 Guernsey's next general election will be held on Wednesday 18 April 2012, a date approved by the States.
Deputies agreed to give candidates a grant of up to £500 for the production and distribution of manifestos.
They also increased the maximum a candidate can spend towards their campaign by £200 to £1,600.
All 45 deputies are elected from seven electoral districts and each serve four-year terms. A motion to move the election to a Saturday was rejected.