Guernsey heart patients to use Southampton hospital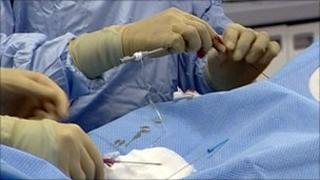 Guernsey heart patients needing specialist treatment will soon travel to a different destination.
The Health and Social Services Department has decided to relocate cardiac services to Southampton General Hospital from October.
It surveyed 95 patients and reported dissatisfaction with the journey to and from Guy's and St Thomas' Hospital.
A spokesman identified the primary reason for the change as "concerns over travelling to London hospitals."
He said the department was "responding to those concerns by trying to provide a better overall patient experience, although another benefit is that the move will also save money".
The Bailiwick sends an average of 215 cardiac patients to the UK every year for specialist opinion or treatment. This costs approximately £1.3m.
The new arrangements will come into effect from Monday, 3 October 2011.