Guernsey tax deals extend to Argentina and Caymans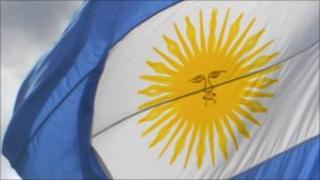 Guernsey has made agreements with Argentina and the Cayman Islands to share information on tax.
The deals, or TIEAs, mean authorities will exchange information relating to criminal and civil tax matters.
Chief Minister Lyndon Trott said he was "delighted" that Guernsey "has now entered into TIEAs with more than half of the G20 major economies".
Argentina is the 11th G20 nation to sign such a deal with Guernsey and the first from South America.
The Cayman Islands agreement is the first that Guernsey has signed with a Caribbean territory.
Guernsey has previously signed TIEAs (tax information exchange agreements) with 24 other countries including China, Germany and the United States.