End of line for Guernsey's Telephone Museum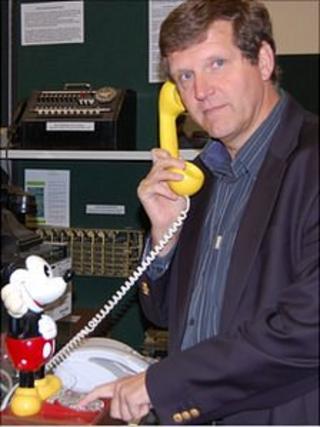 Heavy subsidises have been keeping Guernsey's Telephone Museum open, according to the director of Guernsey Museums.
Jason Monaghan said every visitor, paying a maximum entry fee of £2, cost the Culture and Leisure Department £10.
Last year the States decided to make 2011 the museum's last season.
The museum, which normally opens Tuesdays, Wednesday and Thursdays, will close its doors for the final time on Sunday after a special weekend opening.
Mr Monaghan said in the current financial climate closure was the only option.
He said: "It doesn't make economic sense. It costs the taxpayer more than £10 for every person that comes in here, which just isn't an argument that many people can sustain.
"All in all that's not an awful lot of money as we only get between 1,000 and 2,000 people per year. However, that's about the number we get at Castle Cornet on a good weekend."
Although the museum will close, its contents will remain with Guernsey Museums and may be displayed again in the future.
Hermes House, the museum building, will be used for storage until a permanent home can be found for the collection.
Guernsey Museums has received £250,000 as part of a £1m project to improve the storage of heritage items.