Alderney States wants fishing industry to respond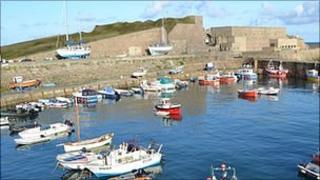 The group behind a States consultation into Alderney's fishing industry has called for more professional fishermen to take part.
A questionnaire on the subject was launched in August 2010 by the General Services Committee.
The committee has prepared a white paper on the responses it has received.
At Wednesday night's States meeting it made it clear it still wanted to hear from more islanders, especially those who worked in the trade.
During the meeting,f States members approved the compulsory purchase of two parcels of land required to complete phase three of the island's drinking water project.
They agreed sanctions against Belarus and Afghanistan, which were in line with European Council and UN resolutions.
Members also voted through RPIX increases in company fees, which will take effect from January 2012.