Plan to house Guernsey Airport runway workers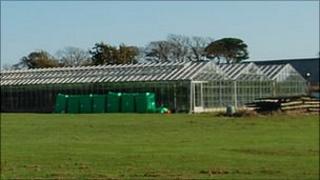 Guernsey's Public Services Department has asked for permission to house about 150 workers for the Airport Runway project on a vinery site.
The plans for the field in the Forest, next to the Mallard, include temporary housing, a canteen, car parking and a recreational area.
Guernsey Airport's director Colin Le Ray said it was a vital part of the redevelopment plans.
He said there would be strict rules on anti-social behaviour at the site.
The chosen contractor for the project, Lagan Construction, selected the site due to its proximity to the airport, good road access and large cleared space.
The firm said it would employ security staff and any workers who break the company's behavioural policy would be subjected to disciplinary action.
The plans have been submitted to the Environment Department.