Guernsey's new land use strategy to relax restrictions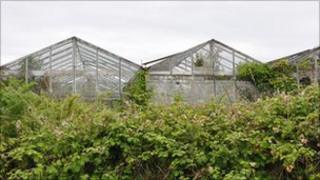 Allowing more building in Guernsey outside St Peter Port and St Sampson has been revealed as one of the key features of a major government plan.
The States Strategic Land Use Plan has been produced after consultation with all States departments, deputies and approximately 1,000 islanders.
It will define the island's development strategy for the next 20 years, if formally approved by politicians.
It recommends promoting "sustainable local centres as real communities".
Deputy Bernard Flouquet, the chairman of the Strategic Land Planning Group, said the plan could give some of the island's derelict vinery sites a new lease of life.
"Redundant vinery sites should still go back to agricultural or horticultural use," he said.
"However there could be the opportunity for certain sites to be used for development."
States members will debate the plan at their meeting on 30 November.
If adopted, it will enable the formation of draft development plans which will then be subjected to public inquiries, before returning to the States to be ratified.
Deputy Flouquet estimated this would take at least 18 months.