Guernsey's new electoral roll reaches 22,000 names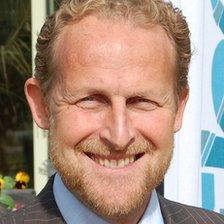 Guernsey's new electoral roll has reached 22,000 names but more people have been urged to add their details.
A Home Department has been running a campaign calling for people to register on the roll.
The deadline for registering is 29 February 2012 and the election is set to take place on 18 April.
The Home Department said when it launched the campaign it was aiming to get 35,000 residents registered to vote before the 2012 election.
Deputy Registrar General of Electors, Paul Whitfield, said: "Clearly from the initial response to register on the Electoral Roll there is a lot of enthusiasm."
He added: "The right to vote is the most powerful opportunity and islander has towards influencing who represents the island."
The States of Guernsey agreed to create a new electoral roll following issues with the roll for the 2008 election.
A number of individuals were left off the roll due to an administrative error and the Registrar General had to rectify the situation at the Royal Court.
The roll for the 2008 election included 33,253 names with between 3,370 and 5,651 registered in each of Guernsey's seven electoral districts.
Related Internet Links
The BBC is not responsible for the content of external sites.