Spend on new Guernsey Airport radar agreed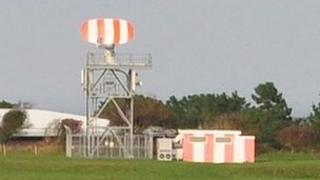 Spending £3.25m on a new radar for Guernsey Airport has been agreed by the island's politicians.
The Public Services Department said the current equipment was approaching the end of its operational life and a new radar was vital to operations.
The radar will include an independent secondary system and meet UK and European standards.
It is due to be delivered within a year and is expected to last at least 20 years.