La Vallette reopens for Christmas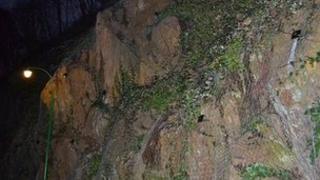 Cliff work has been put on hold and La Vallette reopened over the Christmas and new year holidays, Guernsey's Environment Department has said.
The road and the cliff path will close again on 3 January for work to continue, which is expected to last until March.
Jenny Greening from States Property Services said there was still a lot of work needed to stabilise the rock face.
She said: "It has deteriorated a lot more than we expected."
The first stage of stabilisation work was completed in March.