Guernsey flight delays continue to be caused by fog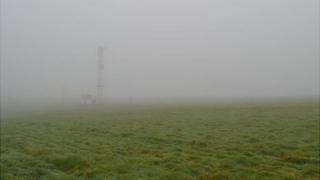 Heavy fog could cause a third day of chaos at Guernsey Airport, according to the airport director.
Flights struggled to get in and out of the island on Thursday, with just three flights managing to land.
Colin Le Ray, airport director, said it was similar conditions on Friday and no commercial flights had operated.
He said it did not look good for Saturday: "Met [office] has indicated to us this could well continue exactly as it is into tomorrow as well."
Mr Le Ray said there would be knock-on effects: "People are now having to look at booking flights into or out of the island on Sunday.
"For some people their travel plans are being cancelled rather than postponed."
He advised people to contact their airlines to discuss changes to their travel plans.