Guernsey Harbour Carnival offers funding to charities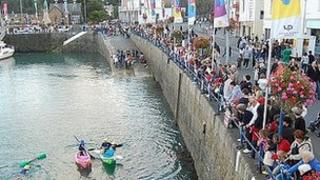 Charities in Guernsey have been urged to apply for funding from the proceeds of the 2012 Harbour Carnival.
The annual event, which takes place along the seafront of St Peter Port, is organised by the Guernsey Round Table.
The group has asked local charities that wish to be the event's main beneficiary to submit an application.
The main beneficiary of the 2011 event was the Wigwam Support Group, which gives support to families of children with special needs.
More than £14,000 was raised by the Harbour Carnival last year.
The event involves a number of activities and competitions throughout the day, culminating in a man-powered flight contest.
The 2012 Harbour Carnival is due to take place on Friday 6 July.