Former Guernsey deputy calls for spoiled votes protest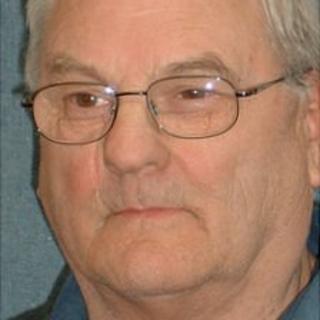 A former Guernsey deputy is encouraging islanders to protest against the system of election by spoiling their votes.
Ron Le Moignan is a long-time campaigner for island-wide voting, which was most recently rejected by the States in February 2011.
However, Guernsey's deputy registrar of electors said spoiling papers was not the way to get things changed.
David Robilliard said only by voting for candidates who supported the changes people wanted would it happen.
On 18 April the island will vote for 45 deputies to sit in the States of Deliberation.
Mr Le Moignan said: "I think there's a lot of people who won't be turning out to vote this time.
"If you don't want to vote for any of the people standing in your area then write 'no vote until island-wide' on your ballot.
"For those who say there's not going to turn out; do turn out, do participate in a way as then you will have a voice."
Mr Robilliard said: "Spoiling papers was not what the election was about... specific issues of concern to the electorate should be aired to candidates.
"They can then choose their candidates according to the expressions given by the candidates on that specific issue.
"The ballot paper is not the place to be making a protest."
He said in the two elections since 2004, when the structure of the island's government was last changed, the numbers of spoilt votes had been very low indeed.
In 2008 just 35 of 18,576 votes had been spoilt, with 10 left blank.
The issue of island-wide voting for the election of the States of Guernsey has been discussed since the end of World War II and was even introduced for 10 members of the assembly for six years, which ended in 2000.
During the preparation of a report into the issue a public consultation found the majority of the 7,000 people who replied in favour of some form of island-wide elections.
The suggested system of election in this report and several alternative propositions were rejected by the States.