Guernsey disability hustings attracts 50 candidates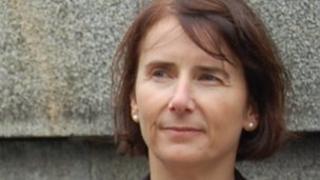 A "speed hustings" event, organised by the Guernsey Disability Alliance, attracted 50 of the 78 candidates standing in April's general election.
Simon De La Mare, who has a visual impairment, described it as "a very positive and heart-warming experience".
He said it was a chance to speak to "all the potential candidates who might be voting on the disability strategy when it comes through next term".
The Monday night event used the format of a speed-dating evening.
Shelaine Green, who chairs the alliance, said she wanted to address a problem identified at the island's last election in 2008.
Senior politicians had acknowledged that the needs of disabled islanders were being neglected but claimed it was through a lack of knowledge rather than a lack of concern.
She said: "Many of the candidates came into the room thinking they were just going to be talking about access to buildings".
Instead, she said, they were "faced with themed tables around employment, housing, respite care, benefits and all sorts of other issues that they hadn't considered".
Guernsey's general election is held on 18 April.