Guernsey Deputy Jenny Tasker in third election defeat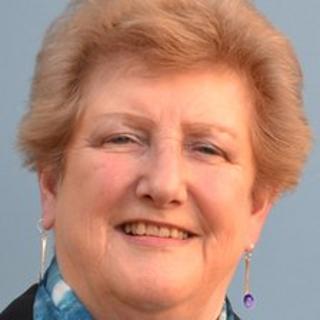 Guernsey politician Deputy Jenny Tasker failed to get elected for the third time in less than a year and a half.
Deputy Tasker received 684 votes in St Peter Port South, putting her in seventh place out of 10 candidates in the electoral district.
In November 2010 she failed to be re-elected as a St Peter Port constable, and in November 2011 lost her seat in the parish's douzaine.
Deputy Tasker said the result had left her "clearly disappointed".
She said: "The electorate has spoken... and they must see that others need to be there to carry things on.
"I was hoping obviously to still be there to head up with Robert [Sillars - Education Minister] the education reforms."
Deputy Tasker said there had been no complacency during her campaign, and said she had been nervous about the possibility of change.
She said: "I wasn't able to get around to as many people as I did in 2008 for various reasons, the weather on Easter Monday for example didn't help very much."
Of the number of successful female candidates, Deputy Tasker said: "It's disappointing to me as a woman that there will only be five females in the States now, that's the lowest for a considerable time."
Deputy Tasker said she would not stand for election in the future.