Guernsey plant inspections 'will keep out insects'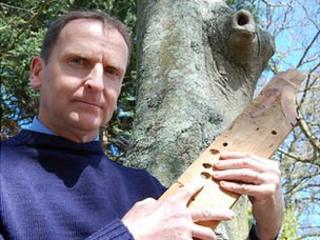 Tougher inspections have cut the chances of a rare wood-eating insect returning to Guernsey, according to the States' plant health inspector.
His comments come ahead of the lifting of a two-year EU-wide ban on importing some species of wood from China.
The restriction was introduced after Citrus Longhorn Beetles were found in wood being shipped to the UK, including some passing through Guernsey.
Nigel Clark said stricter tests were now used in China and across the EU.
The adult of the species poses a serious threat to some local broad-leaved trees and shrubs.
The ban is due to end on 30 April despite concern over an outbreak of Asian Longhorn Beetle in Kent, which is similar to the one that caused the ban to be brought in.
Mr Clark said: "With all the safeguards in place there should be no risk of either of those longhorn beetles arriving here."
He said the help of the public was invaluable in avoiding further outbreaks in the island.
Mr Clark said: "Anything that is unusual can be brought into our laboratory, it's all checked over free of charge... it's brilliant that people get involved."