Guernsey Police drink-drive campaign 'a success'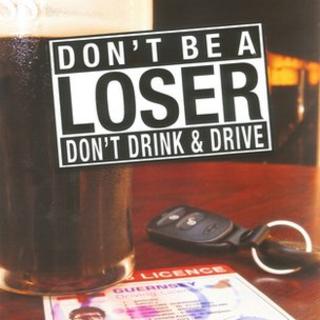 A three-year campaign to cut drink-driving has made a "real impact" according to Guernsey Police.
The force said it had resulted in 86 arrests and 62 people being charged with drink-driving offences.
The campaign, run in conjunction with the island's Drug and Alcohol Strategy, set out to raise awareness of the risks associated with drink-driving.
Andrea Nightingale, from the strategy, said it was reassuring that more people were taking the message on board.
She said: "From planning journeys by taxi or bus, to arranging for a designated driver on a night out, it all makes things safer for everybody else.
"My ongoing message is the importance of moderating the amount people drink, and how often they drink."
The "Don't Be A Loser" campaign focused on the summertime and Christmas periods.
Sgt John Tostevin said, "We always look for fresh ways to get across our anti-drink-drive message and 'Don't Be A Loser' has been at the heart of that for the past three years.
"The support of the licensed trade, local media and individual islanders is greatly appreciated.
"One person on the road while under the influence is one too many... we believe we have not only taken dozens of drink-drivers off the roads, but have also ramped up awareness and understanding of how costly drink-driving can be."